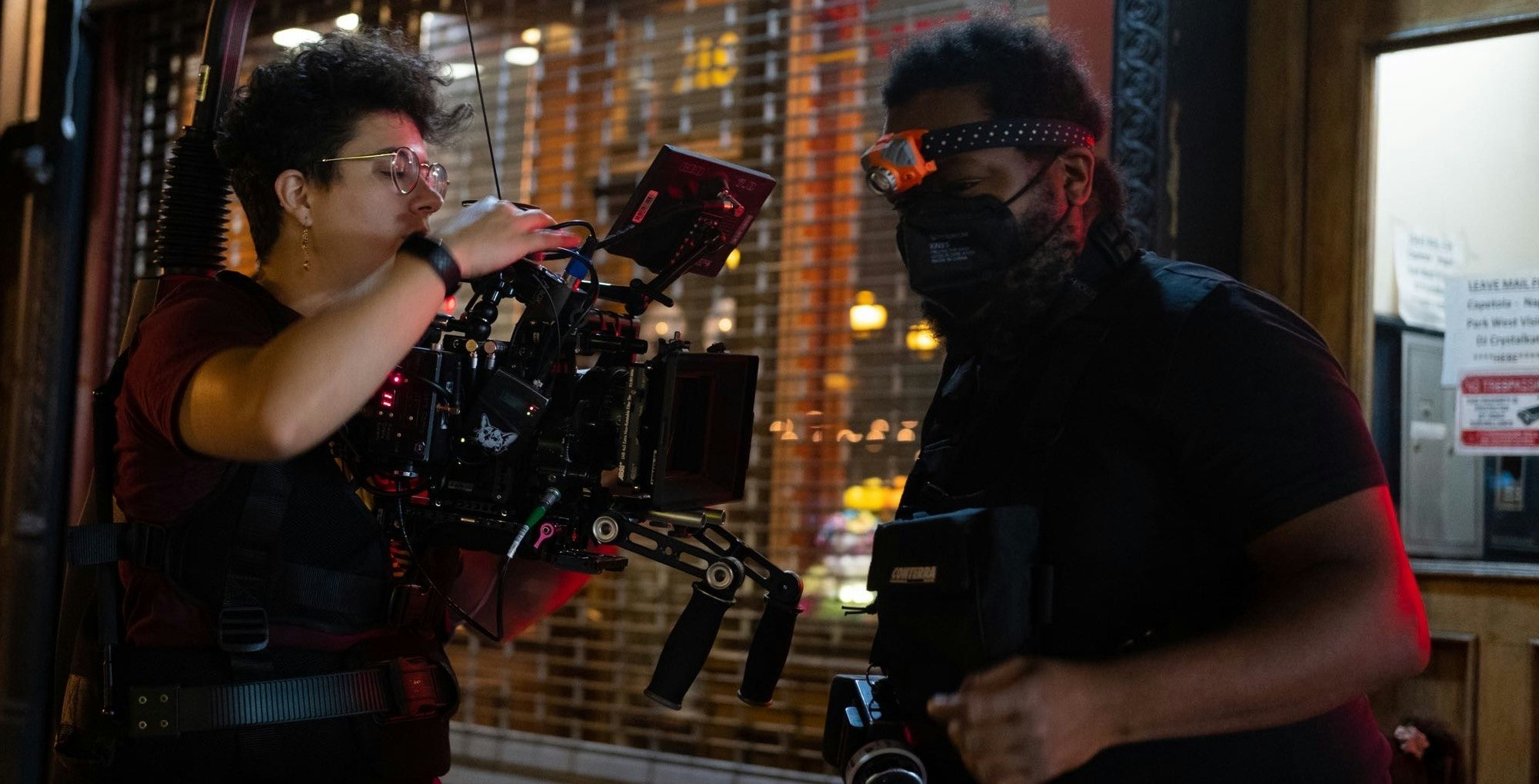 Photo Kat Manzuela
Born In Bogota (Colombia), Charlotte (pronoun : They/Them) is a multicultural French queer, Non-Binary cinematographer based in New York.
Their latest short Rejoice In The Lamb Directed by Courtney Bush, Will Carington and Jake Goicoeachea will premier at the Santa Barbara International Film Festival (USA).

Their narrative works includes Sparring Partner directed by JJ Kandel and starring Cecily Strong of SNL premiered at Tribeca in New York (USA) in 2022. A Perro Flaco, which was premiered at the 59º SEMINCI – Valladolid International Film Festival (Spain) and was an official selection at the 55º FICCI – Cartagena de Indias International Film Festival (Colombia), and the 39º Montreal World Film Festival – Festival des Films du Monde de Montréal (Canada). Zenith, directed by Ellie Foumbi, was short listed for the 44th Student Academy Awards (USA) and a nominee for best short film at the Africa Movie Academy Awards in 2018 (Nigeria). Levittown, a Groupe de Recherches et d'Essais Cinematographiques (GREC) experimental short film, directed by Nelson Bourrec Carter, world premiered at the Belfort Entrevues Film Festival (France) and official selection at the New Directors, New Films festival at the Film Society of Lincoln Center and MoMa in New York (USA).

Their first feature film Fairytale, directed by Eli Hershko, premiered at the Beverly Hills Film Festival (USA), and got awarded for best director and best actress in a feature film.
Charlotte commercial work includes clients like Chipotle, MasterCard, Biktarvy - Gilead Sciences, It Gets Better and VICE among others.
Charlotte is a member of ICF+C.